The Advocacy Center is a not-for-profit 501(c)3 organization that relies on the charitable donations of others to serve the community.
An Important Message from our Executive Director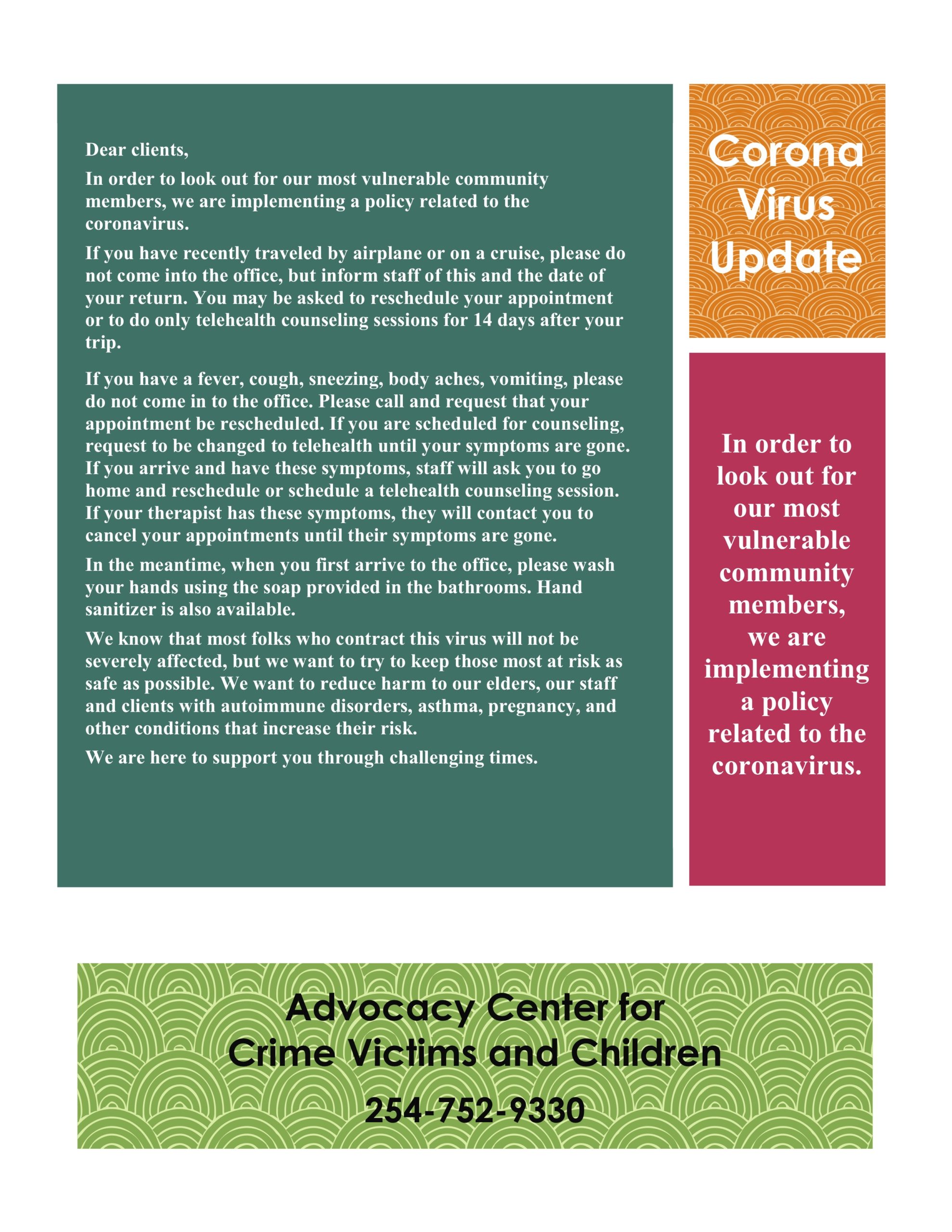 To our Partners:
The Advocacy Center for Crime Victims and Children recognizes that even in this crisis, certain investigative and victim needs must still be met in an emergency or urgent time frame.  The safety of a victim and the preservation of evidence remain the highest priorities of our Multi-Disciplinary Team. Emergency resources such as Sexual Assault Forensic Exams, law enforcement and Child Protective Services responses, and emergency medical treatment are always available.  However, other needs such as child forensic interviews and child medical exams are still available by appointment as an urgency exists.  Evidence recovered at a crime scene or Sexual Assault Forensic Exam must be collected as promptly as possible and therefore constitutes an emergency.  Other issues, such as the collection of a child's statement (through a forensic interview) need to be done promptly, but with less immediacy and are considered urgent.  The Advocacy Center for Crime Victims and Children asks all Multi-disciplinary Team partners to consider these factors and to not hesitate to contact staff to coordinate these crucial services during these challenging times.
 - Barbara Wright, Executive Director
The Advocacy Center for Crime Victims and Children
Welcome! We are an umbrella 501(c)(3) non-profit organization of programs that serve to bring about healing to children and adults who are victims of crime and to facilitate change to end violence through advocacy, collaboration, and community awareness.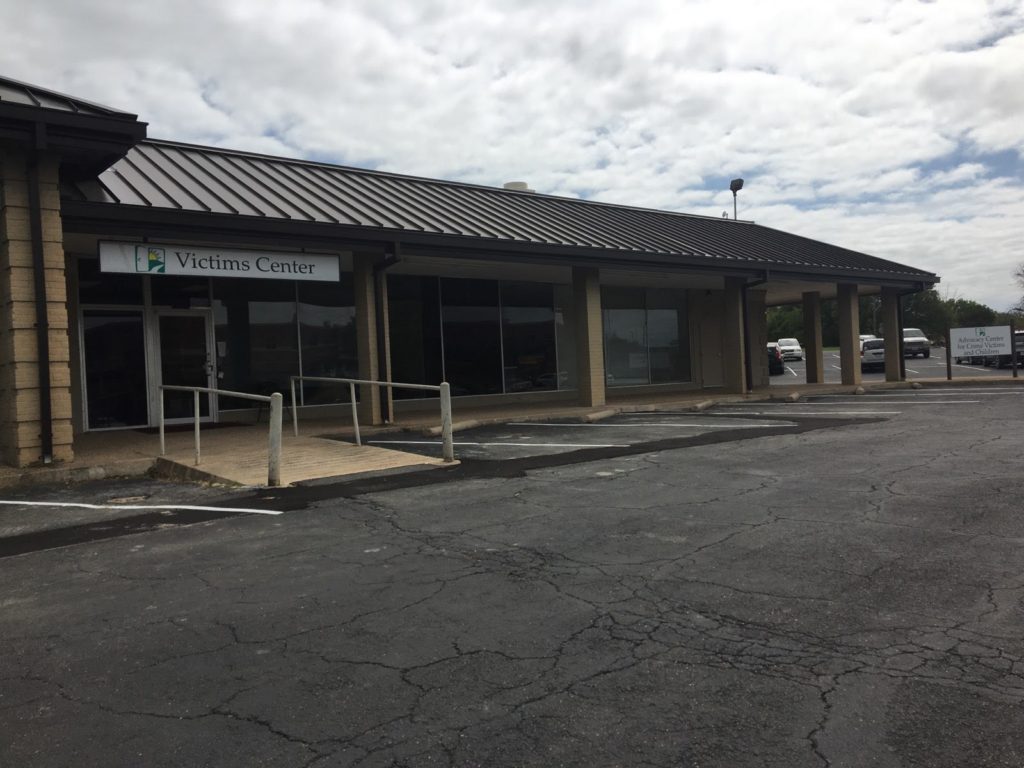 We're at a brand new location!
Come and visit us at our new home:
3312 Hillcrest Dr
Waco, TX 76708